A pinkish bump here, a deep scar there, or fine lines almost everywhere, the average skin has problems of its own and is quietly screaming for help. A complex treatment routine may help solve your skin woes, but only if you have the time and budget to undergo the intense process.
The good thing is that full coverage makeup can do the trick in less time and cost. But with the sea of makeup products flooding the market today, where do you even start? It's easy to get overwhelmed and confused about which skin-flattering makeup suits your skin best, so we put together the basics of coverage cosmetics to help you make an informed choice.
Our goal is to aid you in finding the best help possible to manage your skin imperfections – from full coverage foundation and full coverage concealer to scar makeup products.
Your crusade for full coverage starts here.
Dealing With Your Skin Imperfections
Let's face it; nothing rains on your beauty parade more than a prominent zit right on the tip of your nose. It can drag your confidence level down even when you're in a runway outfit or bedecked with bling. Skin flaws have a way of stealing the show, albeit negatively, somehow making you look and feel less than your best.
As a typically busy woman balancing work and family duties, your skin may be subjected to stress, harsh elements, and nutrient deficiency resulting in dermal distress.
Problematic skin that has accumulated several issues from deep scars to dark circles would require makeup that camouflages your flaws, highlights your best features, and takes care of your skin. This may sound like a tall order for any makeup brand, but you shouldn't settle for less.
As we age, our face begins to lose its youthful glory. On top of that, experimenting with makeup and skincare when you were younger may have also contributed to your current flaws (like those little craters that remind you of makeup misadventures). Still, it's not a reason to sulk and stay in the shadows. It's an opportunity to deal with your flaws and put your glam face on!
Go For Quality, Queen!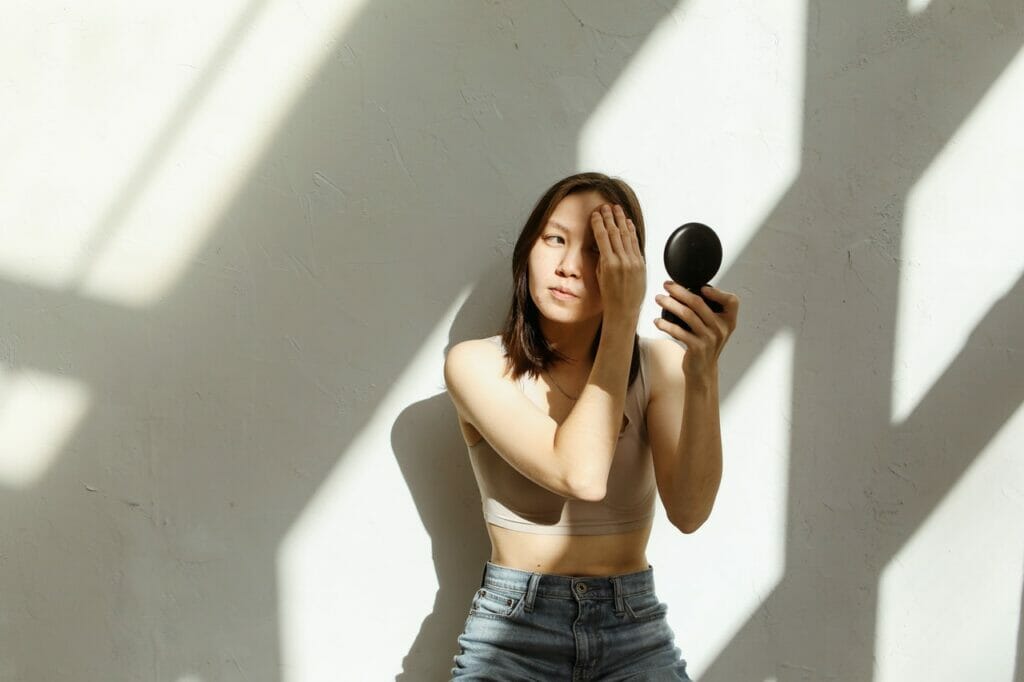 When facial skin issues seem to settle on your face like permanent fixtures, run-of-the-mill makeup won't help much. It may even make matters worse because of their harmful ingredients and shoddy coverage capabilities.
Concealing your age spot using low-grade coverage makeup products may just draw more attention to what you're trying to hide, defeating the purpose. A foundation that gives you a cakey look is a coverage crime that needs to end now.
So to take away the guesswork and help you choose what's ideal for your skin situation, here are the things you should consider when buying full coverage makeup products.
Skin-loving Ingredients
Look for ingredients that promote skin beauty AND health. Coverage makeup may seem like it's just skin deep, but there are makeup products that do more than just superficially hide blemishes.
Find a brand you can trust based on their advocacy and what goes into their products.
Avoid chemical ingredients that could harm the skin and health like methylene glycol, formaldehyde, parabens, phthalates, BHA, and BHT. You may opt for mineral full coverage foundations if you lean towards organic ingredients and all the good things that come with them.
The Dermaflage Made in the Shade Mineral Powder Foundation is formulated with skin-loving minerals like titanium dioxide, zinc oxide, iron oxides, bismuth oxychloride, and manganese violet. These ingredients act as antioxidants and natural SPF to safeguard your skin from UV rays, impurities, and free radicals.
Organic and vegan ingredients like these are more lightweight than their chemical counterparts, so a little application can go a long way in covering your skin flaws. They also give you a more natural look so you may no longer need a bronzer or highlighter to bring out a nice contour and glow when light hits your face.
Form That Matches Your Skin Type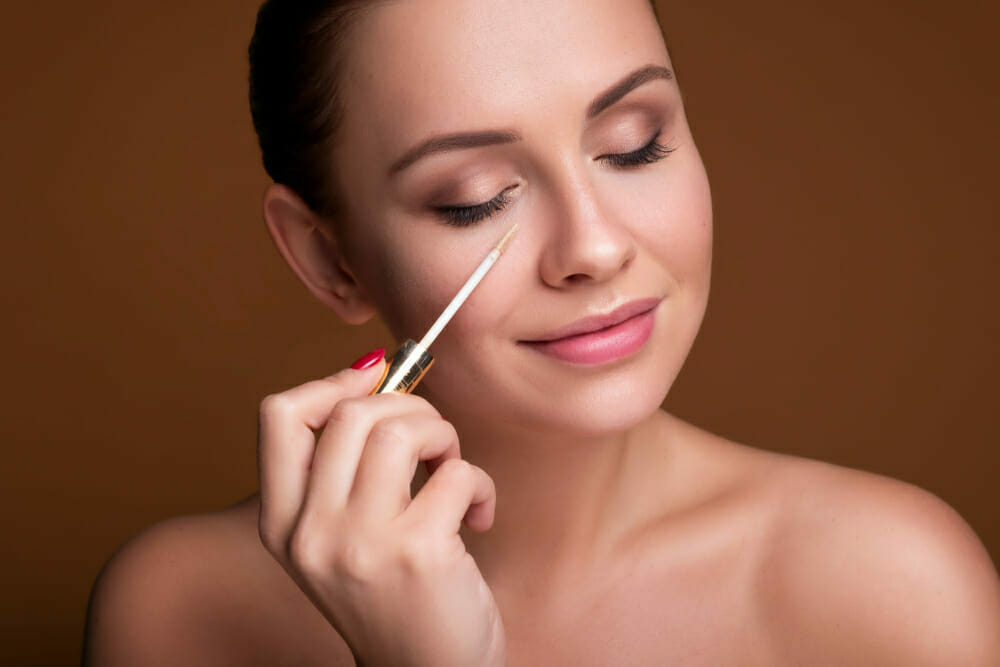 Full coverage makeup like foundations and concealers come in liquid, powder, or cream formulations.
So what do you pick from these options? It depends on your skin type and preference. Powder form is best for oily skin, while liquid or cream may work better if you have dry to combination skin. It's best to do a patch test first to check for allergic reactions before buying the whole bottle or jar.
If you want full but lighter coverage, a liquid foundation or concealer may be your best choice. Its liquid form makes it easy to build and sheer out for that soft, lightweight feel on your skin without worrying about your blemishes showing.
On the other hand, cream-based contour makeup or concealers are great because they stay in place and do a good job at covering flaws. They also help moisturize the skin especially if they contain powerful hydrating ingredients.
The Good Skin Scar Cream by Dermaflage combines full coverage with skin moisturizing benefits to improve skin elasticity, stimulate collagen generation, and protect the skin from free radicals. It can also work as a primer to help your makeup last longer.
This scar cream is enriched with natural ingredients like olive oil squalene, quinoa seed extract, and hyaluronic acid, giving your skin a safe and effective way to look great.
Wide Range of Shade Options
Since we're talking about coverage, the product has to blend seamlessly with your skin. The best full coverage makeup for you must be available in different shades to simulate your skin tone, whether you've got a holiday tan or not.
It's also ideal to have a full coverage foundation in different shades if you have an uneven skin color. You can blend out jawlines and cheekbones so they match with the rest of your face and neck. Knowing the different color nuances can help you match the right shade to your actual skin tone. You also won't have to switch between brands if your favorite coverage product comes in various shades, especially if you plan to go to the beach soon and want to sport a sun-kissed glow. Matching it with your would-be olive skin will be a breeze.
From Coverage to Confidence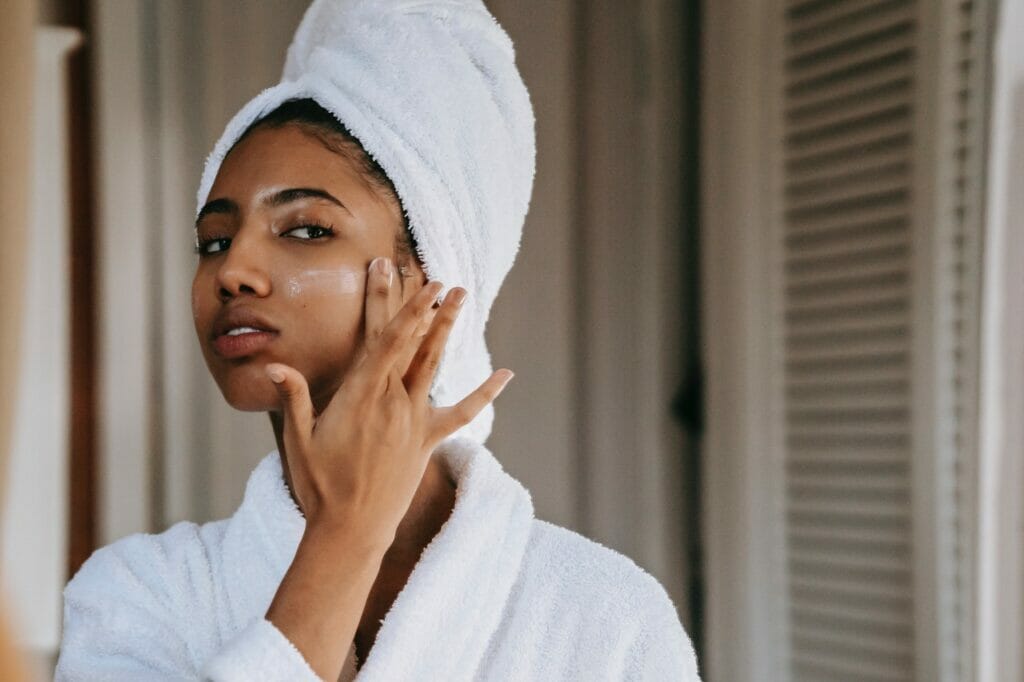 The best foundation for full coverage is the one that meets your specific needs, downplays your skin flaws, and accentuates your best features while nourishing your skin beyond the surface.
It's all about minimizing your insecurities and getting a confidence boost. Living in stressful environments may be beyond your control but taking care of your skin is on you. A good foundation for scar coverage can instantly lift your self-esteem and motivate you to face the crowd or speak your mind.
Your skin is literally the biggest organ of your body, so it deserves all the love you can give it. Whether you're trying to diminish your frown lines, hide your acne mark, or even out your skin tone, picking the product that works best for your specific need is key.
The most expensive product may not necessarily be the best one for you. It all boils down to what makes your skin look and feel better. While some coverage makeup products may overpromise effects only to fall short of your expectations later, the search for that perfect one for your face is worth the effort of trying. It pays to know what you are looking for in a product so you can narrow down your choices and find your skin's holy grail. The best one is out there waiting for you to discover it!