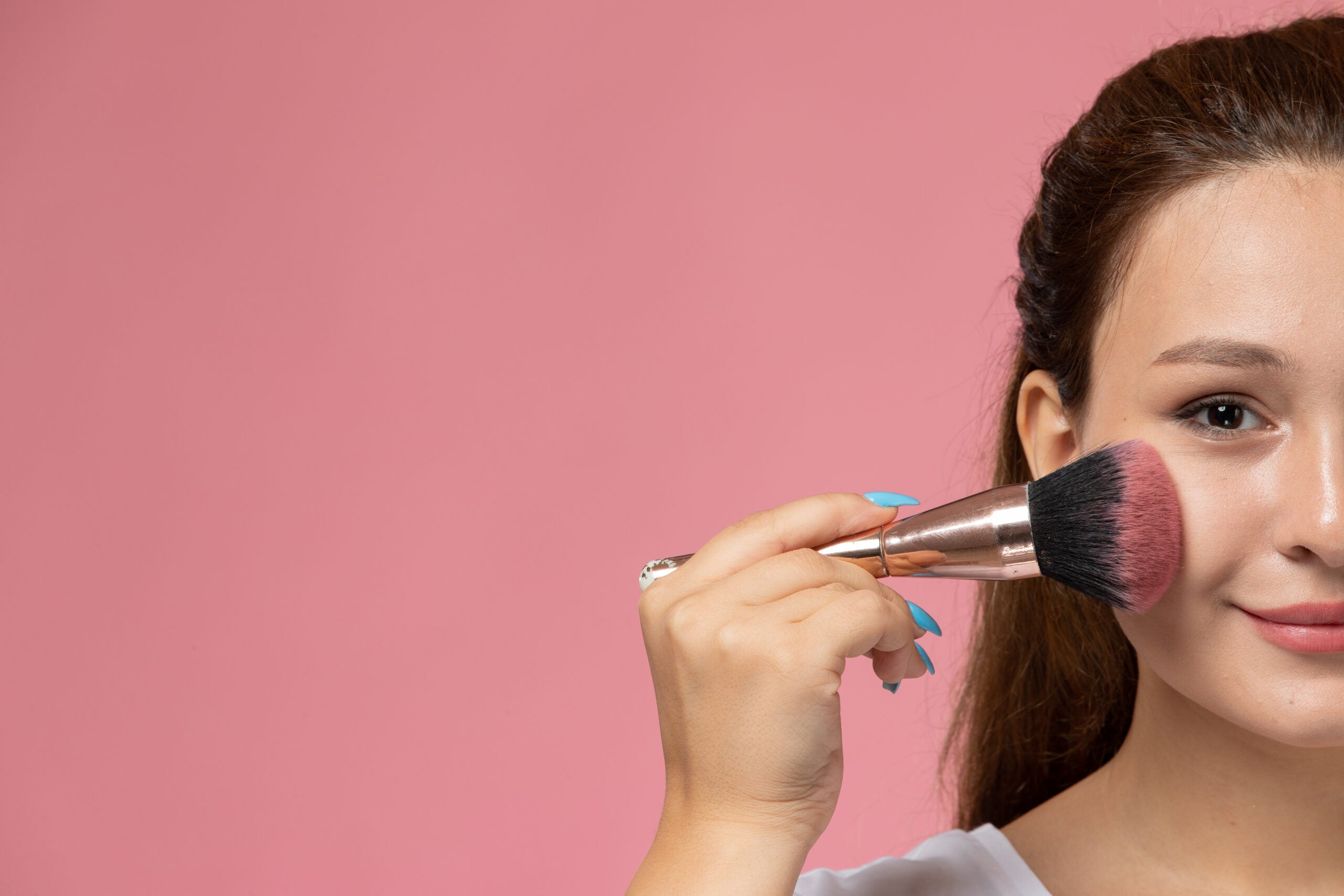 Full coverage makeup seems to be all the rage nowadays, but what does it actually mean? Does foundation fall under this category? How do you get full coverage under your eyes? Which concealer gives more coverage?
Okay, okay, hold your horses.
This article will tell you everything you need to know about full coverage makeup. AND how you can create it using products that are right for you.
Your skin type is unique, just like everyone else's, and so are its needs. We'll shed some light on that subject, too.
Very well, let's get right to it.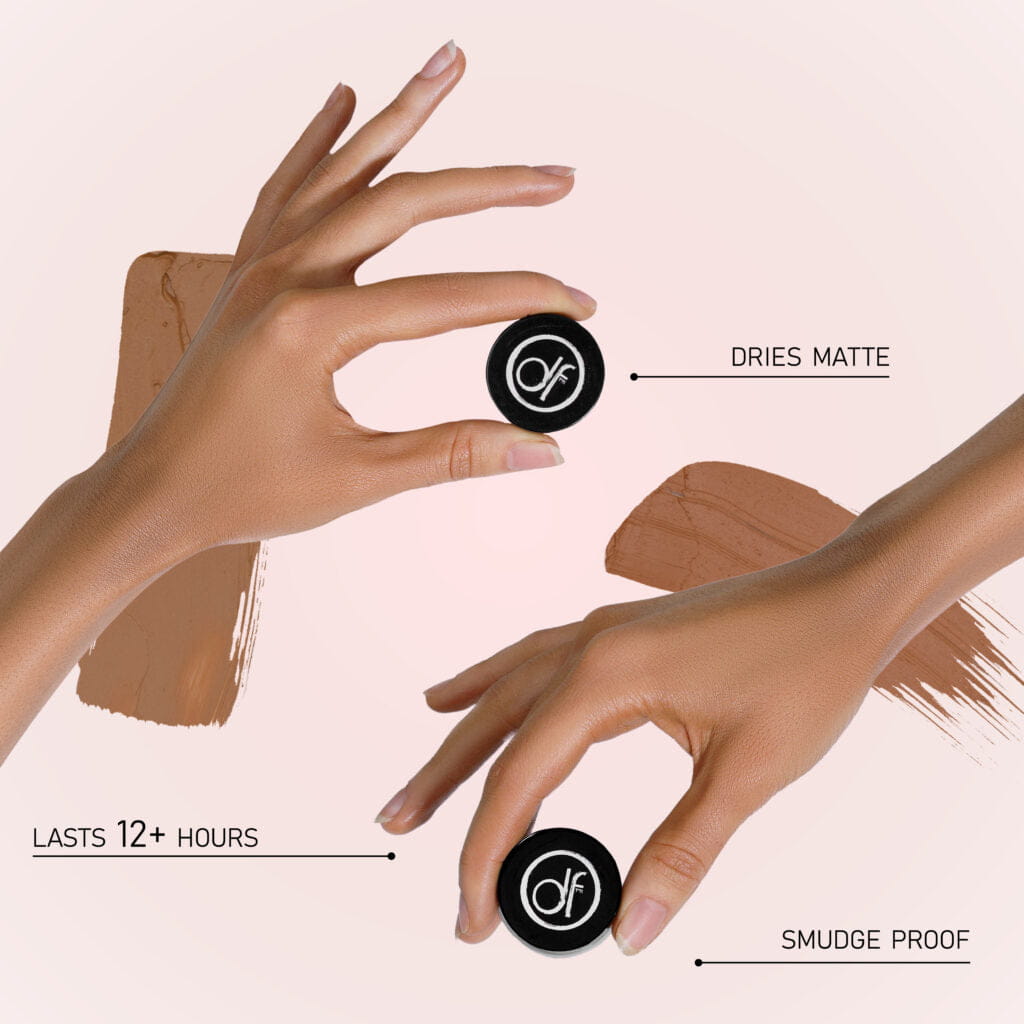 What Is Full Coverage Makeup?
It is a makeup style that provides high coverage, usually achieved with a heavy-duty foundation. Or, you can use a concealer to cover up blemishes and dark circles.
When applied correctly, full coverage makeup can give you a natural and beautiful finish.
You may think it's just a trend, and you could be right. BUT you can't overlook its practical purposes.
Consider these: Do you want more coverage on certain areas of your face? Perhaps you need to conceal something like acne or under-eye circles?
Full coverage products can do those for you. Trust us; they WILL come in handy in the right situations.
What Is Full Coverage Makeup For?
This makeup style is designed to give you a flawless appearance by covering up acne, blemishes, dark spots, scars, discoloration, and other imperfections.
You can apply it in multiple ways, using concealers, foundations, powders, or more (no kidding!). But the goal is always the same—to hide skin blotches, create an immaculate look, and even out your complexion.
HOWEVER, full coverage isn't just about hiding your not-so-perfect features. It's also about accentuating your best facets and creating an overall polished visage.
Achieving this look can seem daunting, especially if you don't have the right tools or know where to start when shopping for the right products.
That's why we're here, right? We'll hold your hand throughout the process to help you look your best in ANY situation.
Whether you prefer a woke-up-like-this mien or plan to take on the world exuding glamor, our tips on full coverage makeup will take you there.
What Makeup Has The Most Coverage?
Photo by JComp:
Foundation is typically the base of any makeup look, so choosing one that will give you the coverage you desire is important. We recommend a full coverage foundation for oily skin that won't clog your pores or leave your skin feeling greasy.
Concealer is another great way to get full coverage under your eyes and around any blemishes. When choosing a concealer, find one that matches your skin tone as closely as possible (ideally the same brand as your foundation) to avoid dark spots.
It may take some trial and error before you find a foundation AND a concealer with just the right amount of coverage, but once you do, it'll be worth it. Pinky promise!
Oh, and lest we forget, as you search and select, factor in those products that will give you the most bang for your buck.
Is Full Coverage Foundation Better?
As with everything in life, full coverage foundation comes with its own pros and cons.
On the one hand, it will definitely, without a doubt, give you a flawless finish. That is, if you use the right brand (more on that in a moment).
On the other hand, most full coverage foundations on the market can be heavy and difficult to apply. Another reason to be more discerning when you shop!
Also, a full coverage foundation for oily skin specifically designed for that skin type is preferable. It can control shine, provide a matte finish, and keep your makeup in place all day long.
Skin type notwithstanding, the best foundation for coverage is one that is:
Oil-free
Non-comedogenic (won't clog your pores)
Matte finish without looking cakey or greasy
And we've got exactly that in our toolbox!
Aside from the features mentioned above, Made In The Shade also provides ultimate skincare protection. Its lightweight, waterproof formula contains antioxidants that shield your skin from damage-causing UVA/UVB, pollution, and free radicals.
Created by professional makeup artists and dermatologists, this powder foundation boasts a long list of benefits:
Lasts all day
Won't cause breakouts
Helps prevent premature aging
Conceals scars, dark spots, and discoloration
Sweatproof and smudge-proof
Non-irritating (hello, sensitive skin)
Leaves no residue
Natural, skin-like effect
Comes in a wide range of colors for all skin tones
Chemical-free, allergen-free, and cruelty-free
Travel-friendly packaging
Isn't it the best full coverage matte foundation ever? (Told you the list WAS long.)
Can You Use Concealer For Full Coverage?
It depends. Not all concealers are made to cover the face fully.
But if you're looking for just a little extra coverage, concealer is a great option. You can use it to cover up blemishes, dark circles, and other imperfections, and when applied correctly, it gives the skin a natural, flawless finish.
For full coverage, you'd need a highly pigmented product like this one:
Unlike most concealers, this 100% waterproof and smudge-proof baby doesn't require setting powder after application. And yet, it stays in place all day. Or all night, if that is what's on your social calendar.
In fact, it stubbornly holds on for at least 12 hours, and only a makeup remover can make it budge. (Yes, that's a GOOD thing.)
Here are other reasons to love this product:
Suitable for all skin types
Safe to apply on skin with acne
Dries to an invisible matte finish
Covers even the darkest under-eye circles, bruises, and tattoos(!)
Also works on discolorations like acne, scars, and hyperpigmentation
Doesn't cause breakouts or irritations
Won't rub off on your clothes
So light you'd forget it's there
Hypoallergenic, no gluten, zero parabens, cruelty-free
Pro Tip: If you have a blemish, use a concealer one shade lighter than your skin tone and apply it with a cotton swab.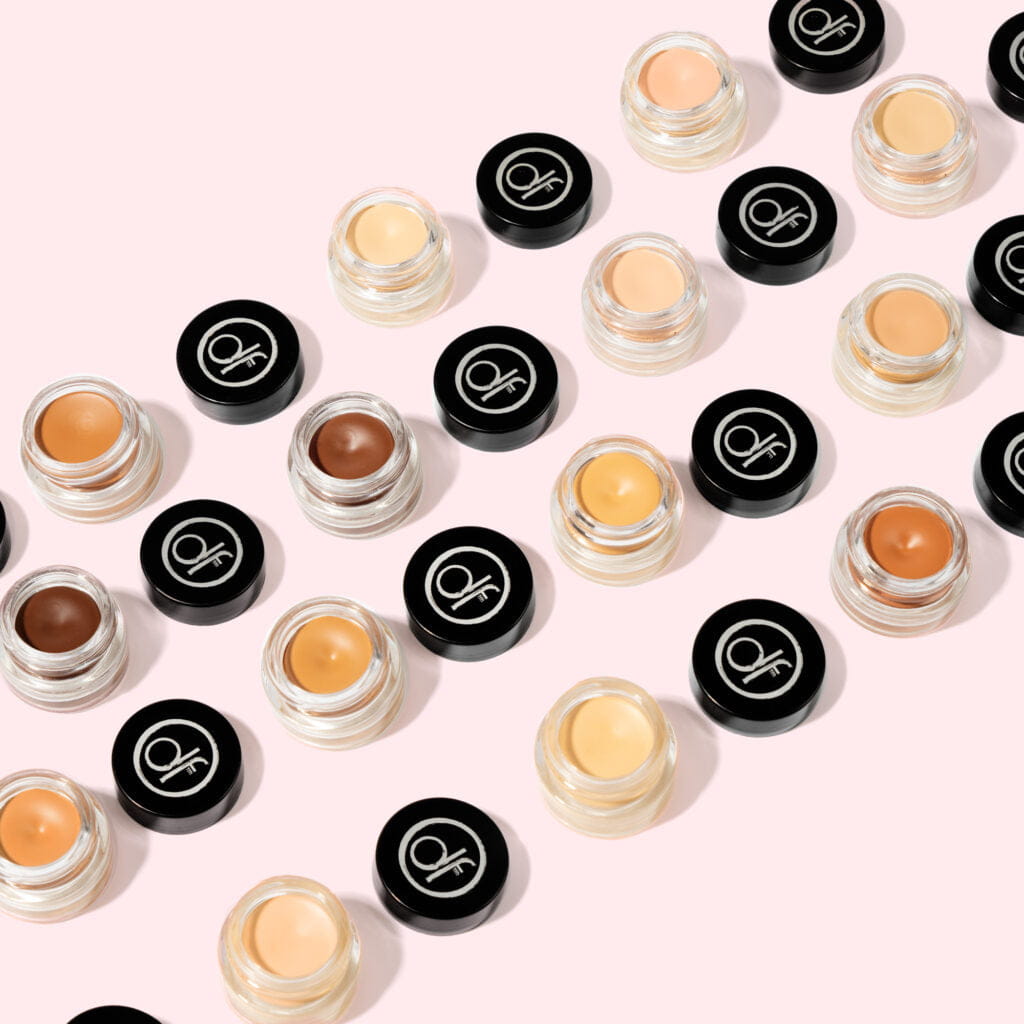 Which Concealer Gives The Best Coverage?
Photo by master1305:
Look for a heavy-duty and industrial-strength concealer. A good place to start is with one that is specifically marketed as full coverage. These types are usually thicker and provide more coverage.
Keep in mind that "BEST" also means more than just covering up skin imperfections. The product should be safe to use as well, considering you will be applying it on your face.
Another benchmark to check is the concealer's ease of use. For some brands, you may need to mix two different shades on your dark spots to get the desired effect. Others require a primer beneath and setting powder on top to ensure it stays put.
How Do You Get Full Coverage Under Your Eyes?
You may wonder how to get full coverage without looking cakey when you have dark circles or bags under your eyes. The key is to start with a concealer and then build up with foundation if needed.
To avoid creasing, set your concealer with a translucent powder. For redness or uneven skin tone, use a color corrector before applying the concealer.
Finally, set your full coverage makeup with powder for a long-lasting finish.
Final Thoughts
Full coverage makeup is your best bet if you're looking for a way to cover up blemishes, scars, or other imperfections. After all, you're wearing makeup to bring out the best of your natural features.
This makeup style takes just a little practice. And when you get the hang of it, you can bet your bottom dollar that you'll look flawless and drop-dead gorgeous.