Natural Makeup Looks Are the Hot Trend for 2020
Some of us were around in the 90's and remember that foundation wasn't really a thing. No one wanted to look like a "cake face" and with the exception of the unfortunate blue eye shadow trend, everyone looked pretty natural because they truly did not have that much makeup on. Fast forward to the last few years where full-coverage foundation and contouring have stepped out of the drag show and into the bright daylight of our everyday lives.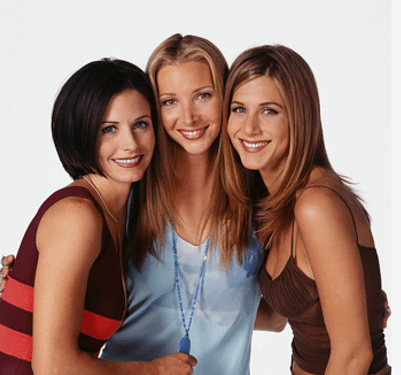 All of the top beauty trend scouts agree that the proverbial pendulum is swinging back the other way and the hottest beauty trend of 2020 is natural makeup looks. The scrunchie is back, so why not the makeup too, right? This is really good news for all of us. For those of us who are a little lazy about hair and makeup this is an easy out. For the sensitive skin crowd this gives the skin a much needed break. And for product hoarders, this is a healthy dose of though love to get them back on track. There's even good news here for those that like to express themselves with bright color- the other trendy look for 2020: neons and colorful eyeliner.
Many are taking this a step further, moving from a minimal makeup look to a "I just woke up like this" look. Make no mistake, they did not just wake up like that. The dark undereye circles, age spots and redness are there…. they are just concealed by the no makeup, makeup.
What is "No Makeup, Makeup"?
The difference between the 90s makeup and today's no makeup trend, is wearing makeup with the expressed purpose to look like you are not wearing any makeup. The goal is to look 100% natural, like you are just a natural, flawless beauty. If you have skin issues that are hard to conceal, this may make you a bit uneasy and dismiss this trend as not for you. Not to worry, Dermaflage is the expert in professional concealment we have an easy how-to guide below for the 99% of us who are not natural, flawless beauties.
What do You Need For a Natural Makeup Look?
Really you just need the basics- a moisturizer, concealer, powder and a highlighter or luminizer.  Outside of that, you may want a little lip gloss and mascara to better define your eyes and lips. If you have skin challenges like acne and discoloration you'll want to ditch the heavy full-coverage liquid foundation for a heavily pigmented mineral powder which will give you the coverage you need with a very natural finish.
How do You Apply Natural Looking Makeup?
The great news about the natural makeup look trend is that it can be super easy. You don't have to make it complicated with a lot of steps or products. We'll walk you through the basic steps here and make some product recommendations to get you started.
How to Do Natural Makeup
How Can I Make My Face Glow?
Luminize: if you've ever been fortunate to have a HydraFacial you're experienced what a true natural skin glow really looks like! That's what we want to shoot for here. The natural makeup look is not complete without a good luminzer or skin glow balm. Notice that we didn't say highlighter. This is because many highlighters include glitter or reflective mica that is too much! We're going for a natural look, not one that you can see from outer space. Check out Lit From Within, $25.00 for that perfect dewy skin look. Not sure how to apply a highlighter or lumizer? We got you, read the How to Apply Highlighter post.
Natural Makeup Ideas
Need some inspiration for natural makeup looks? Check out this Pinterest Board on Natural Makeup Looks
Natural Makeup Tutorial
Click here to see beauty blogger, @thebeautyelite discuss concealing discoloration for natural makeup looks.