Silicone For Scars
Over the last 20 years, many medical studies have shown that silicone can prevent scars from forming and enhance your skin's appearance. It can prevent serious skin problems like raised keloid scars. Silicone has also shown to help post surgery scars by reducing thickness, color, and texture of scarring. From a study done for the Journal of Aesthetic Surgery: Silicone has shown to be effective and produce an 86% reduction in texture and an 84% reduction in discoloration. It helps with the skin's hydration, protection, and comfort.
There are several benefits that silicone has to offer after surgical scars have healed. Using silicone as a healing method after surgery has been proven to help prevent excessive scar tissue growth, flatten and soften the scar, help make it less red or purple and more skin colored, and it can also reduce the scar in size and appearance.
Silicone has also shown signs of increasing skin elasticity and reducing the itching and pain that often comes with surgical scars. Using silicone as a healing method is also a noninvasive treatment, which means there are nearly no side effects to it. That is why many doctors recommend silicone as the first line treatment to heal scars after surgery.
ScarAway
This popular product that offers silicone in sheets and in a silicone for scars. Check out this review to understand the pro's and con's of ScarAway Silicone Sheets.
Is ScarAway the Best Scar Solution? ScarAway Review by Dermaflage
Dermaflage Scar Concealer
Dermaflage is a combination treatment and scar cover up that uses a tinted silicone to hide scars while they heal. So, the instant scar camouflage is great, but you also get the scar healing benefits of silicone. The recommended application time for silicone is 8 to 24 hours per day in order to see improvements over a few short months. Dermaflage however can stay on your scars for up to 36 hours at a time. The filler performs under all temperature, it is breathable, highly flexible, very adaptable and most importantly, it is waterproof. If you want the best of conceal and heal, give it a try!
Good Skin Scar Cream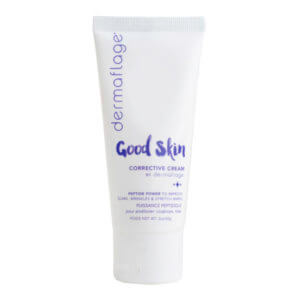 Another option is a scar cream. Good Skin by Dermaflage adds peptides to the formula to help improve collagen which gives skin elasticity. This scar cream infuses the skin with moisture from ingredients like hyaluronic acid and squalane – normally only found in high end anti-aging serums. Check it out here.