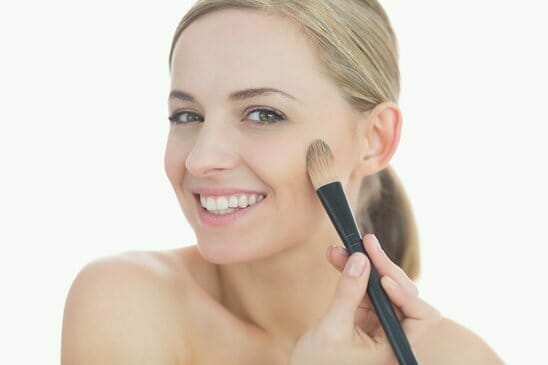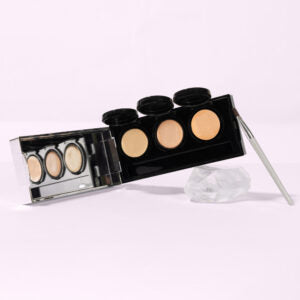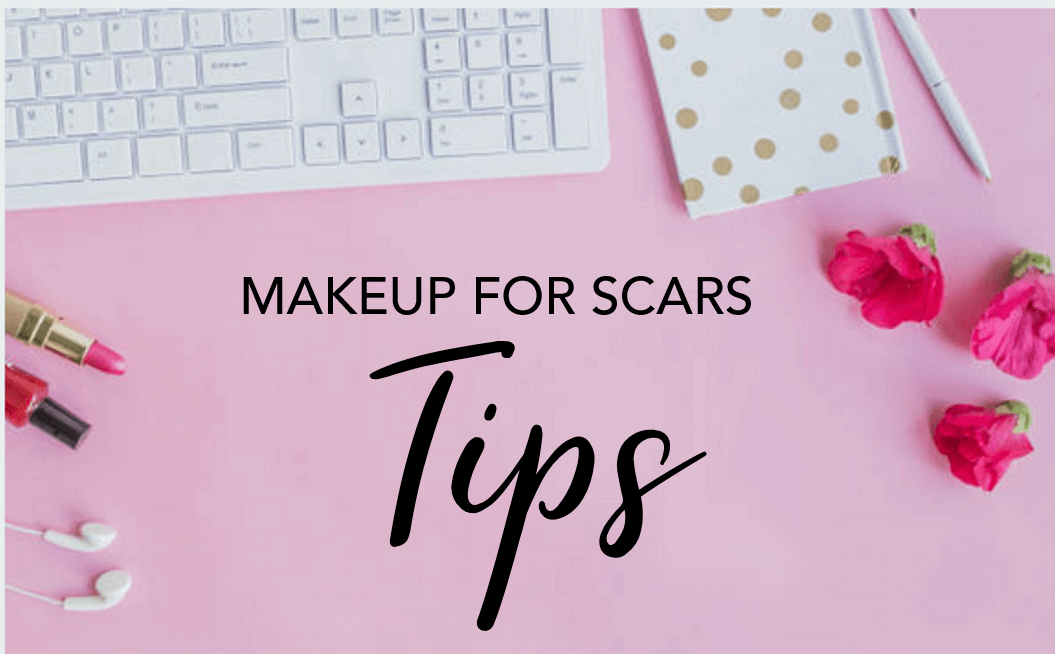 Do you have makeup for scars in your drawer? Everyone has their own makeup must-have or "desert island" product. For some, it's a blush that mimics a post-workout glow and for others it's a potion that's like 8 hours of sleep in a bottle. But, if you want to cover up scars or other marks, then the one product you can't live without is concealer. With the right formula and careful application, camouflage makeup for scars can be a hero product that gives you heavy-duty coverage yet somehow makes your skin look naturally flawless instead of fake. Read on for our crash course in the art of disguise.
As with all types of makeup, great results come from the right combination of products and tools. Here's what you'll need for the ultimate camouflage makeup kit:
Full-coverage Concealer. Unlike makeup you'd use to cover dark circles under your eyes, scar concealers are usually super-pigmented, to block the discoloration of the scar without smearing or caking. You get opaque, long-lasting coverage, but you need to take care to match your skin exactly or go with blendable colors like Behind the Scenes Concealer Palette which include 3 shades to mix & layer. Choose from the Light, Medium, Tan or Dark Palette.
Concealer Brush. Brushes make the difference in blending and lasting power of scar makeup. Your fingers may add oil and change the texture of the concealer, making it harder to blend and less lasting. A small, fine-tipped concealer brush or pointy lip brush will let you dab precise coverage directly onto the scar or mark.
Any Sheer-to-Medium Coverage Foundation or BB Cream. Rather than the face mask effect, aim for naturally-looking coverage for your whole face that can be built up or layered only on the areas that need it. Avoid the dated heavy concealers and foundations that are weighted down by wax. You don't want to look like you belong in a wax museum! Investigate the silicone formulations instead.
A Foundation Brush or Latex Sponge. This ensures complete blending and an even application. The ever popular Beauty Blender now has many worthy competitors at lower price points. Just be sure to get the blender wet with water before you apply the foundation.
Loose Translucent Powder. This is the key to setting your makeup and locking in long-lasting power. Minerals powders are great for people with sensitive or acne prone skin since they seldom cause irritation or breakouts. Since scars are sensitive to sunburn and sun exposure increases discoloration, it is good to try a Mineral Powder Foundation with SPF
Powder Puff or Fluffy Loose Powder Brush. A brush that's too stiff may disrupt or rub off some of your concealer or foundation, undoing your hard work.
Mix & Match Like You Mean It
Color is everything when it comes to creating your perfect canvas with makeup for scars. Many of today's beauty brands offer a wide spectrum of shades for their concealer and foundation products. If you're lucky, you'll find an exact match for your skin's color and undertones, but many people need to mix two or more shades to get it just right.
Here are the expert tips to finding your perfect match:
The right foundation shade will disappear into your skin. Don't try to go lighter or darker in an attempt to cover up scars – that's your concealer's job.
Many people use a concealer lighter than their skin to cover scars, but this actually highlights a raised scar instead of hiding it. The correct color choice depends on the type of scar.

Cover acne scars, and other marks that are not noticeably raised or indented, with a concealer that's an exact match for your skin so that it blends with the area surrounding it.
Cover raised scars (also called keloid scars) with a concealer that matches your skin tone or is just a touch darker than your complexion to make it disappear into the skin around it once it's blended.
Cover recessed or indented scars with concealer a bit lighter than your skin to visually "lift" it and make it appear as an even surface with the surrounding skin. Secret weapon for indented scars: Dermaflage is a topical filler that uses silicone to go beyond color correction. This scar makeup actually fills in your scar temporarily to make it smooth and level with the rest of your skin. It looks and feels like real skin and lasts up to 36 hours, so there's no worrying about touch-ups or reapplying throughout the day. Check out Dermaflage to learn how to cover scars and what makes it different.
Makeup for Scars – 3 Simple Steps
Apply your foundation to even out your skin. Start with a light touch then layer on more coverage only where you need it, such as any reddish areas around your nose.
Lightly pat or tap your scar concealer directly onto your scar in thin layers, rather than rubbing it in. Add more to build up the coverage as necessary. Carefully "feather" it out around all the edges, gradually buffing it out thinner and thinner so it blends into the surrounding skin. Though you may be tempted to keep applying, too many layers may make the scar more noticeable, do don't overdo it.
Use a powder puff to press your loose powder directly into the concealer to lock everything in place and give it lasting power. If you prefer a powder brush, use it to lightly dust a layer of loose powder over the concealer, making sure you're not wiping any of it away.
Expert Tip: Before applying scar makeup, prep your skin by exfoliating it to slough off any dry patches or flaky skin. If you prefer to moisturize your skin before putting makeup on, make sure to keep the actual scar free of moisturizer or oil so that products adhere to it better.
Want to see how this makeup pro does it? Click on the image below to see a tutorial on makeup for scars.

Practice Makes Perfect
Now that you've found the right scar makeup and tried out the techniques, keep practicing. Just like mastering a sculpted cheek or winged eyeliner, covering scars has a learning curve, so do a couple of test runs with your face or body makeup so you're confident in your camouflage skills before it counts. Don't rush through the steps, and be especially careful to allow enough time for body makeup to dry and set completely before you get dressed. Now go out there and put your best face forward!
WATERPROOF & SMUDGE-PROOF MAKEUP FOR SCARS
Behind the Scenes Concealer for the scar experts at Dermaflage is an innovative formula that covers the toughest discoloration and stays in place all day. Developed in Hollywood SFX to cover tattoos, scars and bruises this is concealer the way it should be!