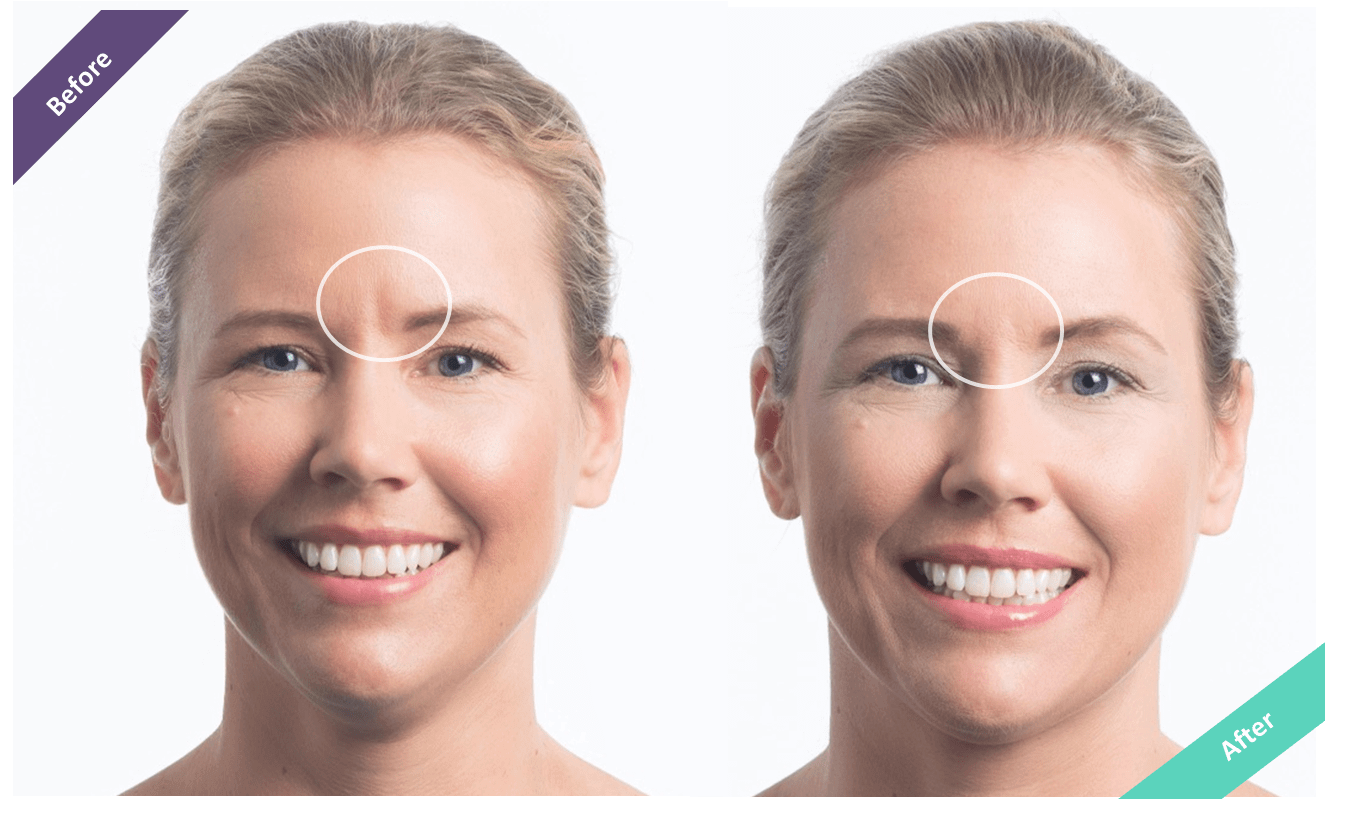 There are a lot of anti-aging skincare products out there claiming to minimize wrinkles and many people ask themselves which is the best wrinkle filler? Which wrinkle fillers actually work? How long do they take and do they actually make wrinkles disappear? We've got some answers for you. Check out our wrinkle filler review!
Injectable Wrinkle Fillers
Injectable wrinkle fillers, unlike Botox injections that relax the muscle under a wrinkle, fill the line, crease, or area with one of several different substances. While very effective, hyaluronic wrinkle fillers have a downside, including the risk of allergic reaction and the formation of tiny bumps under the skin according to WebMD. In some cases, those bumps may be permanent. Sometimes, a bluish skin discoloration known as the Tyndall effect happens which can last for several months.  In very rare cases, skin cells may die if the wrinkle fillers are not used properly. There have also been a few reported cases of blindness and nerve paralysis. Typically, the wrinkle fillers that last longer are the ones more likely to cause side effects.
Best over the counter wrinkle fillers
Do over the counter wrinkle filler creams work? Do they give immediate results? There are many wrinkle cream options out there. Some of them are good for softening wrinkle lines temporarily and others last a little longer.
Wrinkle Relaxers
Ingredients like GABA (gamma-aminobutyric acid) and the peptide Argireline (acetyl hexapeptide-3) soften wrinkles but typically do not make them vanish. It's a cumulative, temporary effect, says Dr. Brandt. They'll never rival Botox in strength.
Wrinkle Filler Review
Products claiming to be instant fillers can smooth skin, but most are little more than glorified moisturizers, according to Dr. Glogau. Many wrinkle fillers on the market include topical hyaluronic acid which does not penetrate as deeply as an injection. However, skin looks smoother and plumper for the day because they bind water to skin. Products with a type of silicone called dimethicone, sits on top of skin just like makeup primers to fill in fine lines, giving the temporary appearance of smoother skin.
So, what is the best wrinkle filler cream? Here are some of the most reviewed and top rated creams for improving wrinkles.
L'Oreal Collagen Moisture Filler Day and Night Cream
Aveeno Positively Radiant Anti-Wrinkle Cream
Patricia Wexler No-Injection Instant Line Filler for Lips and Eyes
La Prairie Cellular Treatment Gold Illusion Line Filler
To our knowledge, Dermaflage is the only cosmetic that looks like real skin and the first true topical filler with instant results. Many of the products marketed as wrinkle fillers work for the fine lines but do not address the deep lines between the eyes- the frown lines. If you are looking for an affordable and risk-free alternative to injectable fillers, check out Dermaflage. It is the only makeup to hide frown lines with a custom layer of silicone that looks like your skin. Check out this Dermaflage review by the beauty blogger Sissie Nuthman featured in the picture at the top of the page.